24 February 2015

From 15 March 2015, the customs authorities of the Member States of the Customs Union (Russia, Belarus and Kazakhstan) will accept only the certificate or declaration of conformity to the Technical Regulations of the Customs Union for products covered by the EU directives listed below.
It should be noted that the scope and the technical requirements of the EU directives and the respective Technical Regulations of the Customs Union may not coincide.
06 October 2014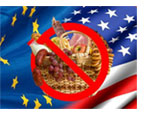 August 7th, 2014, Russia imposed a complete ban on the supply of beef, pork, fruits and vegetables, ie, fruits and vegetables, meat, poultry, fish, cheese, milk and dairy products from the EU, the United States, Australia, Canada and Norway.
Sanctions imposed by the Russian Federation in response to the actions of the West, do not touch the baby food and goods for personal use.  
24 April 2014

The conference "Made in Italy and exports to Russia, Belarus and Kazakhstan: how the Gost certification turned into the EAC certification" will be held on May 7, 2014 at the fair "TPA ITALY 2014 in Milan Rho". The event is sponsored by ASSOFLUID and FEDERMACCHINE. The presentations will be made by the head of the department of technical regulation and conformity assessment of the All-Russian Scientific and Research Institute for Certification of Gosstandard as well as by the responsible for the GOST certification in Italy at Rustandard Ltd.
13 March 2014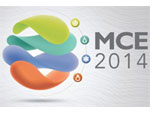 The MCE 2014 Technical Workshop on Gost Certification will be held at the Fiera Rho on March 21, 2014 at 10.00am.
The event is organized by ANIMA (the Federation of Italian Associations of Mechanical and Engineering Industries) in collaboration with ITEC (European Technology Institute of Certification). The speaker is Mr. Roman Maluntsev of Rustandard Ltd.
03 February 2014

Since January 1, 2014 the RTN stopped issuing permits for the use of technical devices used at hazardous production facilities, according to information posted on the official website of the Federal Office.
In order to use the technical devices subject to the Technical Regulations, that concern the scope of the RTN activities, at hazardous production facilities, the certificate of conformity is enough. For that technical devices that are not covered by the above-mentioned Technical Regulations it is necessary to carry out the
<< Start < Prev 1

2

3 4 5 6 7 8 9 10 Next > End >>