02 April 2012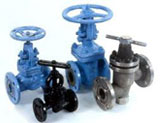 In the most common sense of the term, a valve is a basic component in a more complex mechanism of pipes and serves as a liquid, placed under pressure, can easily pass through or not, depending on its opening or closing through it, then escape and get to your destination. More precisely, a valve is located in the heart of this mechanism and is activated by an automatic and manual, able to regulate the delivery and the passage of fluids or gaseous substances.
22 February 2012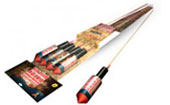 On 15/02/2012 entered into force the first Technical Regulation of the Customs Union CU TP 006/2011 "On safety of fireworks". The effect of this regulatory document covers produced for circulation in the territory of the Customs Union fireworks, regardless of their country of origin. Requirements affecting, in particular, household and entertainment pyrotechnics, lighting and signal pyrotechnics, fireworks, as well as industrial, educational and
06 February 2012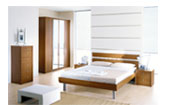 Russia is a major importer of furniture and furniture made in Italy. The style, quality and Italian design has always been appreciated by the privileged classes and sectors of the Russian population. To be imported and sold freely, however, these products must undergo certain procedures for conformity assessment, which we will briefly describe in this article.
17 January 2012

The EurAsEC Customs Union Commission has decided to extend the validity of the hygienic certificates issued by Member States before the entry into force of the Agreement on sommon sanitary measures in the Customs Union. It says the Commission Decision no. 888 of 09/12/2011. To this end it is noted that the sanitary certificates are the export reports, documents issued before 01/07/2010 and sanitary certificates (state registration certificate), issued by Russian health authorities until 01/01/2011, i.e. after the entry into force of the Agreement on common sanitary
28 December 2011

On December 11th, 2011 as part of the implementation of Belarusian President Directive No. 4 of 31/12/2010 and with the aim to harmonize the single list of products subject to mandatory certification in EurAsEC Customs Union, in the Belarus entered into force a new list of products subject to mandatory certification. The new list has about 500 entries. From the chapter dedicated to mandatory certification more than 130 entries have been excluded.
<< Start < Prev 1 2 3 4

5

6 7 8 9 10 Next > End >>