New rules for food exporters in the Customs union from July 2013
17 June 2013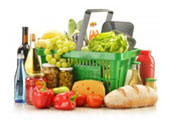 From July 1, 2013 in the Customs Union of Belarus, Kazakhstan and Russia, come into force new food safety rules. Seven new Technical Regulations (CU Directives) of the Customs Union, which introduce new safety requirements for food products to be placed on the Member States market come into force. The certificates of conformity issued for products covered by the new legislation before 01/07/2013, will remain valid until 15.02.2015, those issued before the official release date of the new Technical Regulations, until the expiration date stated therein. The placing on the market of the Customs Union of products certified before the 01/07/2013 is allowed until 15/02/2015.

The Technical Regulations of the Customs Union to take effect 01/07/2013:

1) ТR СU 015/2011 On safety of grain;

2) ТR СU 021/2011 On safety of food products;

3) ТR СU 022/2011 Food Products Labelling;

4) ТR СU 023/2011 For juice products of fruits and vegetables;

5) ТR СU 024/2011 For Fat and Oil Products

6) ТR СU 027/2012 Specialized Food Products Including Therapeutic and Preventive Dietary Food;

7) ТR СU 029/2012 Safety Requirements for Food Additives, Flavorings and Technological Aids.


From the date of entry into force of the Technical Regulations issuance or acceptance of evaluation documents (confirmation) of conformity with mandatory requirements previously established regulations of the Customs Union, or the law of the state - a member of the Customs Union is not allowed.