04 September 2011

On the website of the Federal Agency for Technical Regulation and Metrology was published the first draft version of the Technical Regulations of the Customs Union on the security of paints and varnishes.
The draft document was prepared by experts of the Committee for technical regulation and metrology of the Ministry of Industry and New Technology of the Republic of Kazakhstan.
04 September 2011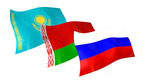 The Customs Union Commission approved in the last session the first threeTtechnical Regulations of the Customs Union. The Customs Union conformity mark "EAC" has also been approved. It will be used to mark the products circulating on the market of the territory of the Member States of the Union.
On this occasion the Ministry of Industry and Commerce has sought to emphasize that Russia has been given the green light to the formation of the unique system of technical regulations, legal and regulatory between Belarus, Russia and Kazakhstan.
05 May 2011

Following a competition launched by the Russian Ministry of Economy and Commerce has been selected the logo for the marking of the Customs Union.
Producers who have subjected their products to the assessment of conformity in the technical regulations of the Customs Union will have to mark their products with the new mark of conformity in order to enter them in the market of the Member States.

23 March 2011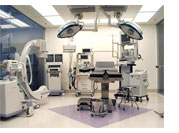 From 25/01/2011 to all medical devices, with the exception of eyeglasses, and rubber of condoms, instead of the certificate of conformity GOST R is issued a declaration of conformity GOST R (only update the list of products subject to certification mandatory GOST R, resolution of the gov. No 906 of 13.11.2010). This means that the foreign manufacturer without a permanent establishment in Russia, for now, then they can not obtain a certificate of conformity for serial production.
17 March 2011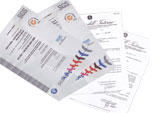 Thursday, March 10, 2011 in Russia was issued the first certificate of conformity of the Customs Union. The company that can claim the distinction of being the first owner of the new type of certificate, which can be used on the whole territory of the Customs Union, is situated in the Republic of Tatarstan.
Please note that the Customs Union code entered into force on 01/07/2010.


<< Start < Prev 1 2 3 4 5 6 7

8

9 10 Next > End >>